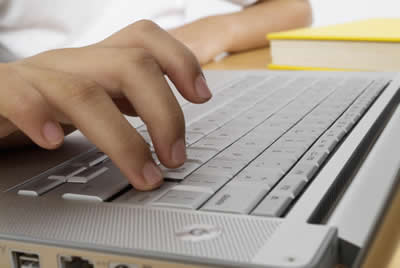 Columnist's

Corner
Join us in welcoming our newest daddy columnist,
Nathan Schultz
as he describes his experience with a new baby
who
will not stop crying
.
Ever.
If you've ever been "there" you'll want to know how Nathan and Beth survived.
Dealing with an infant you can't console is a dilemma that many young parents face. It can lead to tragedy if the parent isn't able to cope with the situation. Sleep deprivation, uncertainty about what to do only add to the parent's distress.
If a parent is faced with this problem, his or her pediatrician can help. Or consulting a book like
"The Happiest Baby on the Block

"
by Dr. Harvey Karp that teaches the simple techniques that can calm even the most inconsolable baby.
Dr. Linda Acredelo - Baby Signs
is back with a great informative article on teaching your baby to talk.
The wait is over for the third part of
Robin
Black
's story about her sometimes tragic, but always compelling quest to have a third baby after 40.
Susan DeLaurentis
shares her trip to see her twin grandsons in North Carolina with a grand daughter in tow.
Please go to
www.babymetv.com
to see the full articles in this newsletter as well as some other interesting ones you might have missed.
You'll also want to check out our
VIDEO LIBRARY
that shows parents just like you sharing their parenting experiences.
Welcome BabyMeTV Visitors

Greetings!

As we bid a fond farewell to the Summer of 2010, it's time to say hello to Back-to-School. Or if your kids are too young for school, it's time to get prepared for a lovely fall season. Ahhh...crisp days and nights as nature dons its new colors.

A DAD'S JOURNAL



Surviving a Screamer - One Dad's Nightmare
by Nathan Schultz

Nathan

lives in Montgomery County, Pennsylvania with his lovely wife Beth and his now quieter baby Landon.




It has been 245 days since I have had a good night of sleep. Night should be a time of relative peace but mine has been constantly punctuated with cries. My beautiful wife, Beth, would tell you that my sad story pales in comparison to her ninth month of pregnancy, hard delivery, and a grueling six months with a difficult child (but who's really asking her?).
Our son Landon was born on October 24th, 2009 and sometime in the week before that was the last time I had a good night of sleep. Landon is a great little guy-big toothless smile, a gasping laugh, and deep blue eyes that catch the attention of everyone around him. There really is only one big problem with him: he's a screamer.

Landon enjoys being particular about everything in his life which has made ours all the more stressful. The last six months with a screamer like Landon have felt a bit like being taken hostage.

From Nathan's journal.

BABY SIGNS


Helping Your Child Learn to Talk: So What's the Big Deal?





by Dr. Linda Acredolo


Co-Founder of the Baby SignsŪ Program

Dr. Linda Acredolo

is Professor Emeritus of Psychology at the University of California at Davis and an internationally recognized scholar in the field of child development. Based upon research conducted with collaborator Dr. Susan Goodwyn and funded by the National Institutes of Health, she and Dr. Goodwyn co-authored the best-selling book entitled

BABY SIGNS: How to Talk With Your Baby Before Your Baby Can Talk

, and founded the Baby Signs Institute.
A natural question is: If all kids eventually learn to talk, why does it matter how soon they do so? Isn't this just another example of competitive parents pushing their babies to outshine the baby next door? The answer is no. It does, in fact, matter how early and easily your child learns to talk. Language is your child's passport into many of life's most important experiences.
For example, even the relationship between parent and child changes in very positive ways once the child becomes a true partner in conversation. Frustration levels diminish as needs can be expressed clearly, parents find it more rewarding to engage in conversation, both asking and answering questions, and children begin to enjoy sharing their own ideas about the world-singing songs, telling stories, and playing make-believe.
read more...


Save a fortune in diapers and save the Earth at the same time.




NEW BABY - OLDER MOM
Defying the Odds
-How I Had a Baby after Age 43 & 5 Years of Loss
-
Part
Three



Robin

lives in Central New Jersey with her husband Kevin and 3 children...Daniel, 16, Caroline, 12 and Cameron, born March 2, 2009. Her story is one of triumph over tragedy. After many lost pregnancies, she is now ecstatically balancing the disparate lives of her children. She spends her days changing diapers, fielding questions about middle school dances and debating which college her oldest will attend.



(Editor's note: If you missed Part One & Part Two of Robin's very compelling article, you can read it now. Learn how Robin's life turned from tragedy to triumph.

CLICK HERE)



From end of part two


The next day, my mother, who lives by the edict don't catch your chickens before they've hatched, came to take me shopping for maternity clothes at a fancy boutique nearby. My daughter came with us. She asked, "How do you know you're not going to lose the baby?" I told her my problem was losing babies early or having healthy babies, and that I was way past the point of my miscarriages, and that her future sister was indeed healthy. Two days later I went to Alison for a routine check-up.

There was no heartbeat.



Alison believes that the CVS caused my baby's death. I had a D & E the next day with my mother waiting outside the surgical unit. It would take my husband 24 hours from the time he heard the horrible news to reach home. When I awoke in the recovery room, Alison was leaning over me. "Are you going to try again now that you know you can have a healthy baby?" she asked. That was the last thing on my mind. "I can't go through this anymore," I told her.


FROM "NONNA'S" HEART
by Susan DeLaurentis
Long Distance Grandma goes to North Carolina


Susan

lives in beautiful Bucks County Pennsylvania. She dotes on her five grand kids...some close. Some far away.
I have just returned from a whirlwind trip to visit my son and his family in Raleigh, North Carolina. In a moment of grand parental weakness, I thought to myself, the Southwest fare is so affordable. Why don't I take my 4 year old granddaughter Faith with me? So I did.
The flight out was delayed a half hour due to "technical difficulties". Faith filled the time by peppering me with questions as to why she had to take off her shoes to go past the "policeman"? It really is hard to answer this question in "child speak" without scaring her to death!
She loved flying and being "inside the clouds". The short flight was uneventful and we both enjoyed the time together. read more...

Susan's Granddaughters